This guide will come in handy to manage your social media accounts more efficiently by discovering excellent trends.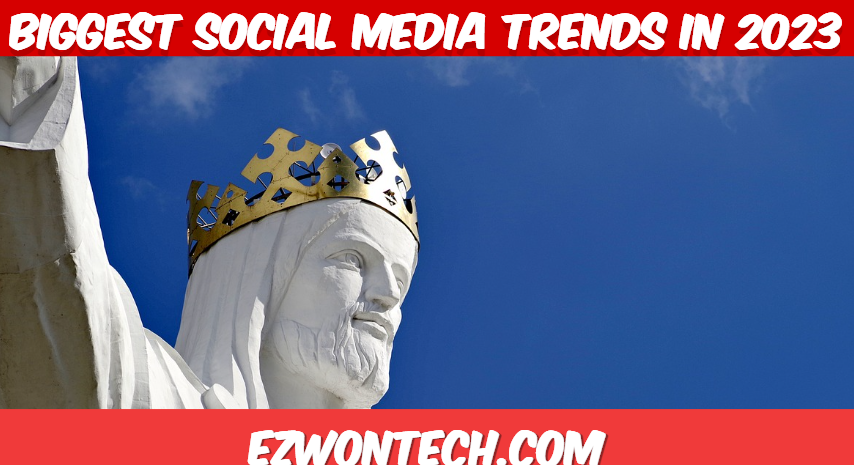 1. Micro-influencers and user-generated content (UGC) will become more prevalent.
The pandemic triggered a spike in online activity, including playing online casino. Individuals became more engaged in various activities, such as shopping and streaming content. Some companies even started hiring specialists to meet the increased demand for their services and products.
The economic boom that had been generated during the pandemic eventually ended once the world was released from lockdown. However, due to the pandemic, many companies started to reduce their costs with the help of micro-influencers and content creators.
2. Short-form video content will dominate and TikTok will rule
TikTok is a prominent example of how UGC content is prevalent on social media. Although it only launched in 2018, TikTok has since become one of the fastest-growing platforms globally, with users sharing short videos of less than 10 minutes.
In December 2021, TikTok became the most visited website in the world. Although it has since dropped out of the top 10, it still has over a billion users globally. In terms of time spent on the platform, it is ahead of Facebook.
TikTok inspired various social media platforms to copy its success. YouTube, Meta, and other platforms attempted to do the same, despite the backlash.
3. Livestream shopping and social commerce will step into the limelight
Social commerce, which involves selling products or services through platforms such as Facebook and Instagram, has been on our radar for quite some time. In 2022, it was estimated that social commerce had generated almost a trillion dollars in sales.
The market is expected to reach a total of over $1 trillion in 2023. Moreover, it is anticipated to grow even further in the following years.
4. VR and AR will continue to grow
Our list of 2023's hottest technology trends included the rise of virtual reality and augmented reality, which were significant developments in the field of technology in the previous decade.
Although the Metaverse didn't take off as Zuckerberg had hoped, interest in augmented and virtual reality continued to grow. Some of the major platforms, such as Google, Instagram, WhatsApp, and Snapchat, are reportedly planning on using augmented reality to boost their advertising revenue.
In October 2022, Meta introduced a new way for users to share content from its Horizon Worlds app on Instagram and Facebook. It also released a new Quest Pro VR headset.
5. Brands will turn their attention to social audio
In 2023, social audio is predicted to become the next big social media trend. It refers to platforms that utilize audio tools, such as VoIP systems, to connect their users with others.
The interest in social audio started to grow in 2020 after the launch of Clubhouse. In 2021, Facebook released several new tools designed to help audio producers, such as Rooms, Soundbites, and podcasts. Twitter also started releasing voice tweets and Spaces.
In 2023, according to a study conducted by Hootsuite, over 74% of companies plan to start investing in audio-focused content to stand out from the crowd.