The Brave of Heart scholarship started in 2020 by Cigna and New York Life foundations. It was started to assist families of those frontline healthcare workers who have lost their lives fighting COVID-19.
It's kind of an honor to the sacrifice of workers and their families. Through this scholarship, the workers' spouses, children, and domestic partners are supported.
Wanna know more about the Brave of Heart scholarship? Read further –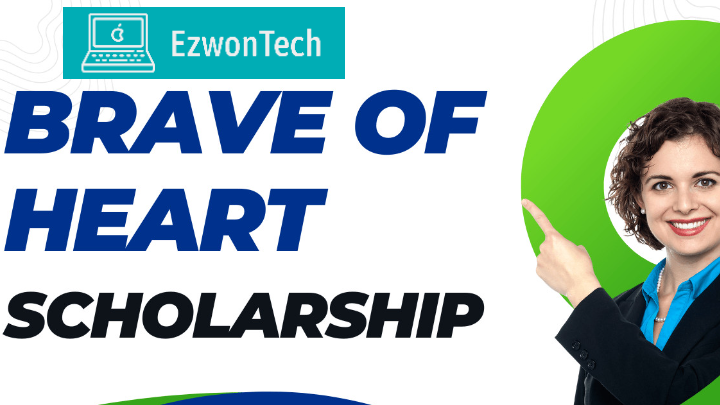 Who is eligible to get the Brave of Heart scholarship?
The applicants must –
Be a child or better half to the frontline worker who lost his life due to COVID-19.

The child can be a stepchild, legally adopted, or biological. Either he must be staying in the worker's household or supported by the worker.

Be planning to enroll in a UG or graduate program.
Got a minimum GPA of 2.0 on a 4.0 scale or equivalent.
Non-traditional students can also apply who don't have a recent GPA.
Citizen of the USA or legally residing there and going to an educational institution.
How much support can you get from the Brave of Heart Fund?
| | | |
| --- | --- | --- |
| Degree Type | Scholarship amount | Maximum amount |
| UG: Non-healthcare major | Upto $15k/year | $60k |
| UG: Healthcare major | Upto $25k/year | $100,000 |
| Graduate degree with a healthcare major | Upto $50k/year | $200,000 |
Apart from this, students who don't need any financial assistance may get a one-time help of $5k. Although they can re-apply for this scholarship if their financial situation changes.
Other points to be noted are –
Applicants can re-apply for the scholarship each application cycle if they are eligible, but their awards can't be renewed.
Lifetime assistance can't exceed beyond the above-given table.
Applicants can only receive the award for a maximum Of 8 terms.
What are the documents required to apply for the Brave of Heart fund?
You need to upload the following documents –
Birth certificate
Proof of relationship with the deceased healthcare worker.
Recent transcript of the students applying (if applicable).
Tax form – If you claim to be dependent, you must submit your parent's tax form.
Death certificate of the deceased frontline worker.
Occupation proof of the deceased frontline healthcare worker.
And make sure you apply all the required documents electronically; otherwise, your application won't be considered complete.
How can you apply for the Brave of Heart fund?
The application process is simple –
Visit learnmore.scholarsapply.org.
Tap on the "check eligibility and apply" option.
Answer the asked questions and then click on "apply now."
Sign in and proceed further.
⏩ You need to pay $35 as an application fee.
How are the applicants selected for the Brave of Heart fund?
The selection will be done on the eligibility basis. It's not competitive. If the applicant is eligible, they will get it.
When will the scholarship be distributed?
Scholarships are given in January in a single installment by Scholarship America. The check will be mailed to the student's address. And the receiver has to make sure the scholarship check is deposited with their educational institution.
Till when can you apply for the Brave of Heart scholarship?
You can apply till the 5th of October, 2023, at 3:00 PM CT.