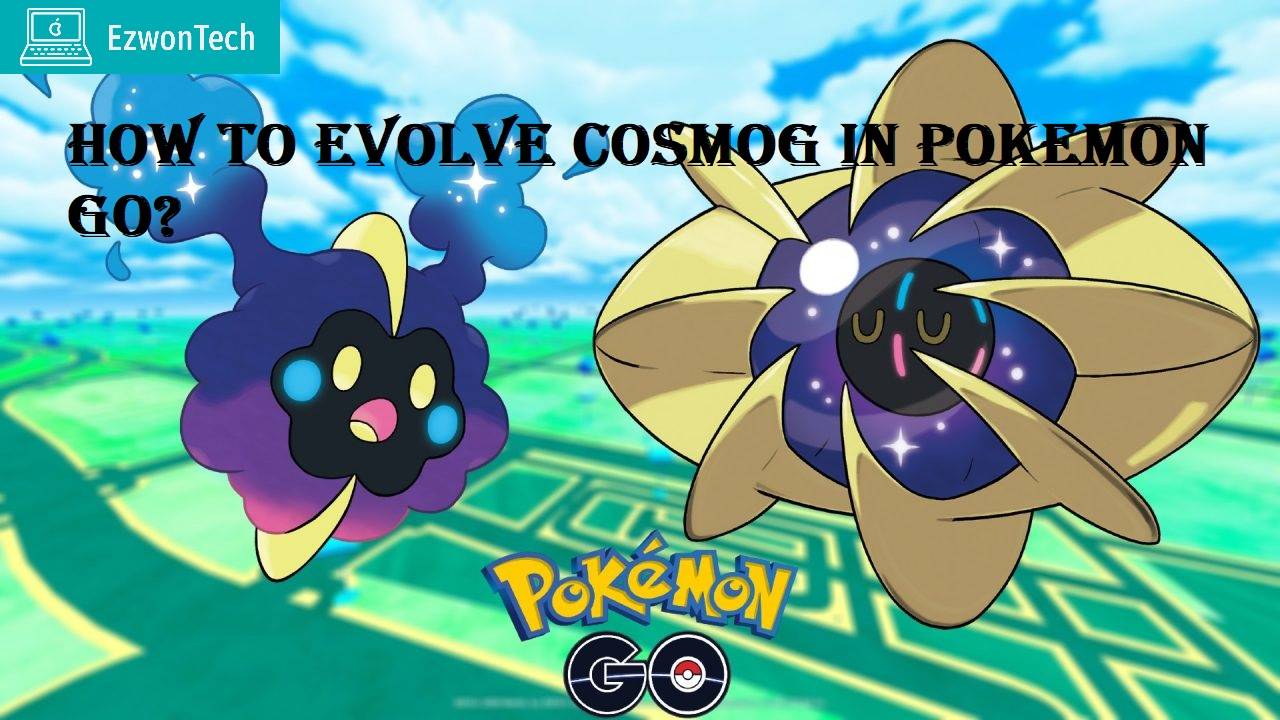 Pokémon Go has made people crazy, and new updates in the form of these or new collections engage players with the game. Players are not catching Pokémon but are also getting many other kinds of stuff. One such is Cosmog, but many people know what it is and how it works. So, let's see how to evolve Cosmog in Pokémon go and get its benefits.
What is Cosmog?
Cosmog is a legendary that comes with specific powers to benefit players. It looks like a psychic first seen in the Sun & Moon's alola, and the official name is "Nebula." This new creature was introduced as a reward in the Season of light, and current players are looking to find it and get power in the game.
It looks like a tiny ball of gas that has high potential in itself. Cosmog needs to evolve twice; once it gets into Cosmoem and gets full power, it needs to evolve again as Lunala. It is a fearsome legend in the game, so if you want to have some excitement in the game, check out more about it.
How to get Cosmog?
Cosmog was recently added to the game, and so few players know about it. Cosmog was introduced on 1st September 2022, with Battle League season and Light event. During the event, special research was conducted named "A Cosmic Companion," which is the only way to get Cosmog. Yes, people who complete the first part of the research are rewarded with Cosmog.
Research is relatively easy, and everyone can do it to get Cosmog. However, some tasks are to be completed in the research and return; players get the Cosmog which further needs evolution.
You May Read Also:
How to evolve Cosmog in Pokémon go?
Cosmog is an influential legend and has many hidden powers within it. But it needs to evolve and help you in the game to get its true potential. So, to evolve Cosmog, there is a need for 25 candies in the research to get the evolution. As said, there are different tasks in the research, and one of the different tasks is "Evolve Cosmog." So, step 5 of the research story comes where you can evolve Cosmog to Cosmoem.
People who have completed step 4 in the research are awarded 25 candies which will further be used in step 5 to evolve Cosmog. In all, research is the only way that helps players to get candies and evolve Cosmog.
Is it possible to evolve Cosmoem in the game?
One needs to have 100 candies to evolve Cosmoem to Lunala or Solgaleo. Currently, this part is not available in the game, and it is somewhere locked in the research story. However, it is expected that the new step of the research where one can evolve Cosmoem would be opened on 23rd November. So, till then, try to get Cosmog and evolve to Cosmoem.
FAQs
What if there is no option to evolve Cosmog?
Research is the new update in the game, so players who have not updated Pokémon Go will not get the option. Many times, the option to evolve Cosmog is also not available, so Please restart the game.
What is the hidden power in Cosmog?
Cosmog looks like a tiny ball but is full of powers. For example, it can wrap itself and also open ultra-Wormholes for nearby people. So, it works like a beast, making it quite enjoyable to play.
Conclusion
So, if you are a fan of Pokémon Go, try to get Cosmog and complete the 1st part of the research to evolve in Cosmoem. The other part of evolution is still in process and will be released soon.