Technology has drastically changed our lifestyle, and growing start-ups prove it. One such which is very popular today for their robotic kiosks is Blendid. The start-ups give the option to get variety and even customized smoothies and other beverages. The popularity of Blendid is increased significantly, so people are planning to invest in this type of business. But the question is how to invest in Blendid and earn good profits. So, let's look more at how the whole investment process works and help get a good business.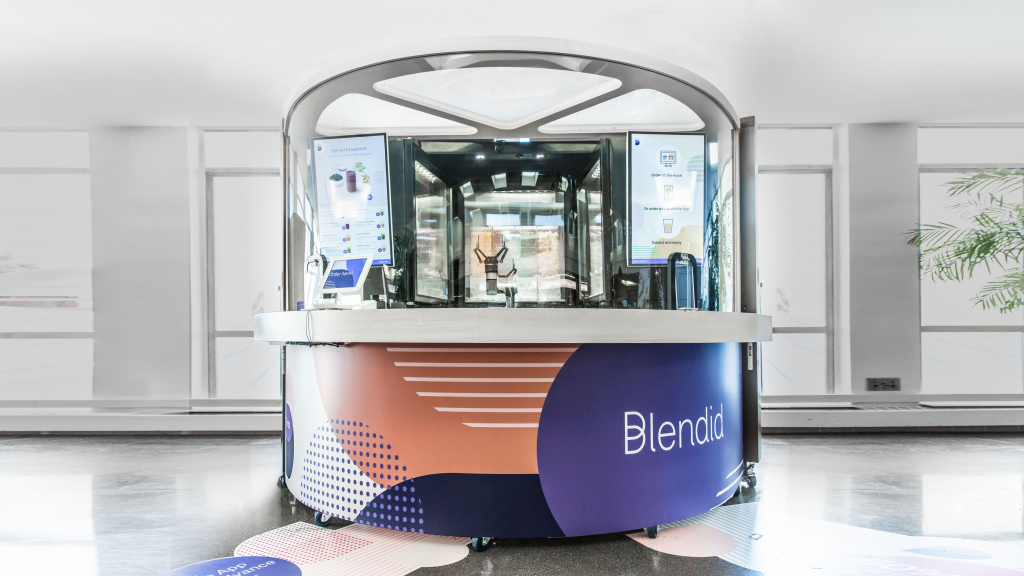 How to invest in Blendid?
The best way to invest in Blendid is to visit their official site https://www.blendid.com/ and look for options. Once you are on the site, there are two ways to invest in the company:
Crowdfunding: Blendid has already raised $26 million and is no longer looking for crowdfunding. But in the future, there are chances to get into the company through funding.
Partnership: On the websites, there is an option of "PARTNERSHIP", so click on it. Investors need to fill the form with all the required information accurately, and on submission, the team will connect with you for further discussion.
Who are the currents top investors of Blendid?
Blendid is a start-up company that has introduced a new flavour for AI, which people appreciate. The company has raised good funds and even sold more than 100,000 through various options like retail, shops, etc. Currently, the company is in partnership with "Jampa", a big name in the food and beverage industry, and it is looking to get some new directions with it.
The parent company of Jampa is also one of the investors in Blendid, which would help improve manufacturing and other operational processes. Blendid is in a good position now, and people are investing with high hopes. Using current technology, when blended with a good lifestyle, can bring a new evolution in the market.
Why invest in Blendid?
So, people willing to invest in Blendid already know about the benefits. But if you are thinking but not completely sure, check out the points below to clarify why investing in Blendid is a good option.
Today AI has taken over everything, and Blendid is one of the best examples of it. So, investing in rapidly growing companies working on automated systems can help sustain the market.
Blendid supports a healthy lifestyle by giving some of the best smoothie options and beverages. People are not conscious about their health and always look for convenient options. Investing in Blendid is a step towards growing trends and markets.
Blendid uses AI technology, where customers can get customized beverages through AI Robotics. The use of perfect technology at the right time has made the company stay ahead in the completion. In this scenario, investing in these start-ups can also bring fruitful results for the investors.
The company is growing, so investment returns would also grow. The expansion in the market will bring new opportunities and increase revenue for everyone.
FAQs
Is it safe to invest in Blendid?
Depending on the current technology and marketplace, investment in Blendid is a good option. But as everything is uncertain, it is hard to depict future and foreseen scenarios.
What to consider before investing in the company?
It is very important to have insightful information like financial positions, partnerships, growth, advancements, expansions, etc. All this information would help to take effective decisions to reduce risk.
Conclusion
In all, People looking for answers on how to invest in Blendid might have some ideas. But it is advisable to have thorough research, take expert advice and make a fruitful decision. It is not easy to adapt to such latest technology and sustain, but looking at current partnerships and investors, Blendid is in a good position. So, if you are sure and have researched thoroughly, got for investment in the company.