Silicon Valley Bank Collapse Wiki: 10th March 2023, would be a day to remember in the United States as it had the 2nd biggest bank failure on that day. Yes, everything was going smoothly after the 2008 financial crisis until this incident shook the whole nation.
Silicon Valley is one of the popular banks in the United States, and it collapsed on 10th March. It was a big shock for people, especially start-ups and tech companies. Let's check out the Silicon Valley bank collapse wiki to know more about it.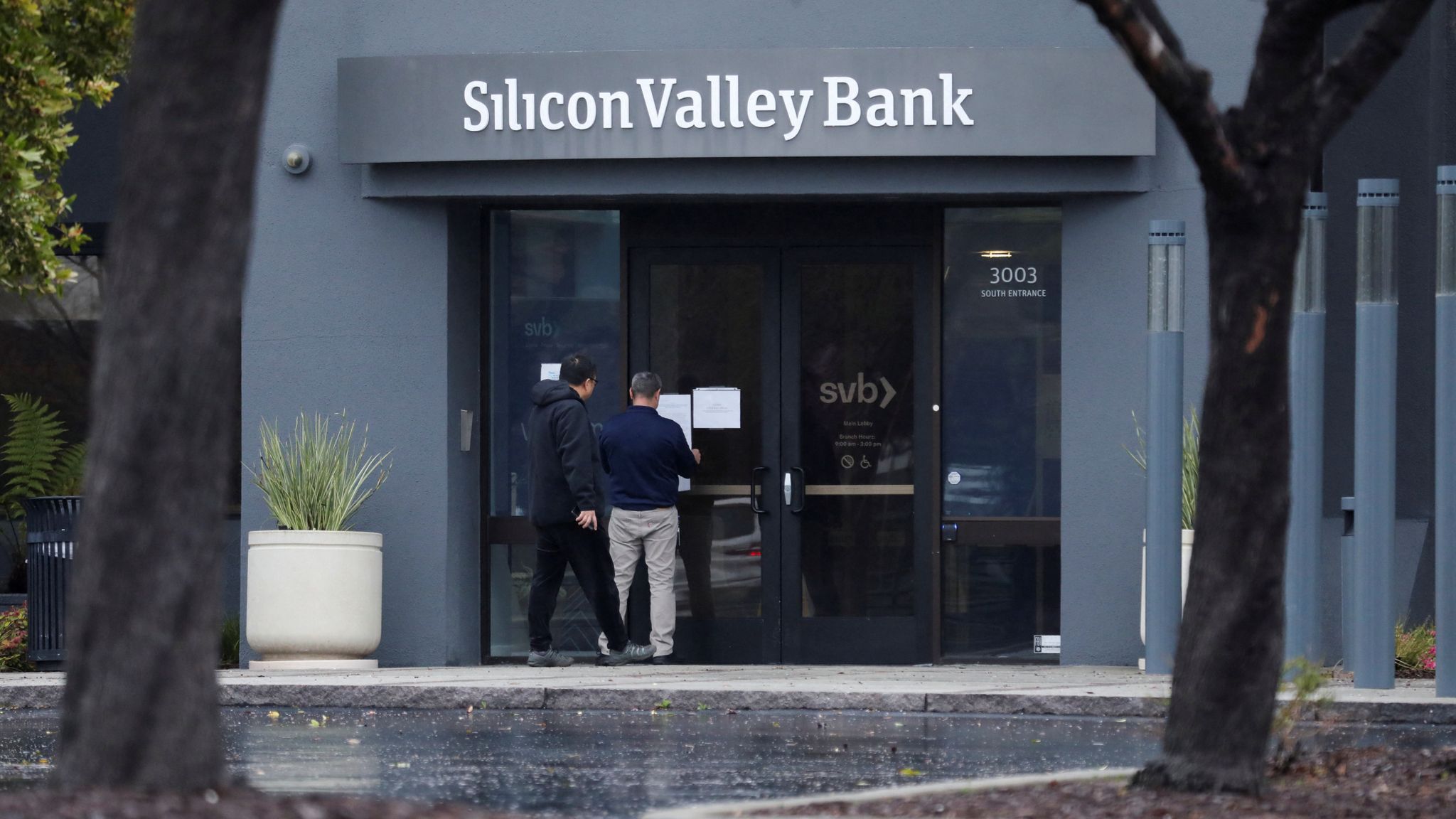 Why did Silicon Valley Bank (SVB) collapse?
The pandemic brought immense growth in the IT sector. There were many start-ups in the tech field, which all resulted in an increased capitalization in the banks. SVB is one of the renowned banks, and most tech companies prefer it; as a result, SVB has invested in Treasury bonds. These were bought for the long term, but as luck was not in their favor, the market value of these bonds decreased in 2022-2023.
One of the reasons for decreasing value was the increased interest rate by the Federal Reserve, and SVB started to collapse. Many clients started withdrawing money to meet their needs as inflation had already hit the nation. It was very difficult for SVB to pay back money to their clients, so they sold out US$21 billion worth of securities and even borrowed US$15 to fulfill the needs of their customers. The research found that SVB even opted for an emergency sale of the treasury stock, which was worth $2.25 billion.
Lastly, on 10th March, the bank got seized and handed to the Federal Deposit Insurance Corporation. The maximum amount insured by FIDC was also exceeded, at nearly $172 billion. But after 2 days, FIDC declared that the depositors would be able to get their money very soon. The collapse of SVB has impacted start-ups as people could not withdraw money for a certain period and thus faced hard times.
What step did FIDC take after the collapse of SVB?
Looking at the scenario of SVB, IFDC, along with other agencies and the Treasury, have assured people that their money is safe and will be accessible soon. Next, they started an auction of all parts of the bank and reopened it as Bridge bank. Now it is no more SVB but "Silicon Valley Bridge Bank," where the next plan is to work for depositors.
Yes, FIDC has planned to declare a receivership dividend along with Depositor's insurance to assure them. It was an important step, as many new businesses were at stake, and there was no clarification. The intervention of FIDC and other treasury agencies showed positive responses and made people believe in making everything on track.
What is the impact of the collapse on the nation?
The collapse of SVB has not only impacted the US but many other nations are also under-affected by it. The whole economy is affected by et collapse, which includes customers, stakeholders, and many other financial organizations. The government is also taking action and has intervened to come up with some solution. Let's hope depositors are not facing a crisis and can get their money back as soon as possible. Still, there is some debate over why it collapsed and affected the nation's economy.