The Indian School of Business (ISB) is India's finest institute dedicated to developing business leaders through innovative global executive programs, exceptional faculty, and thought leadership. The business school now holds the "triple crown" of accreditations from the Association of MBAs (AMBA), the EFMD Quality Improvement System (EQUIS), and the Association to Advance Collegiate Schools of Business, making it the world's 100th school to do so (AACSB).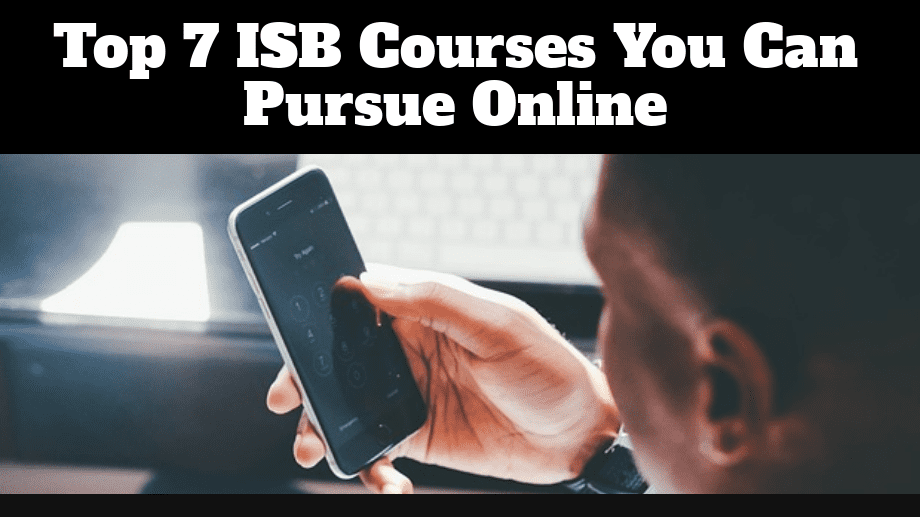 ISB offers several online executive courses, but in this article, we'll look at the top seven online courses that can help professionals learn the skills they need to outperform their organisations.
Applied Business Analytics
The 12-week online ISB course emphasises using data to solve business problems. Professionals in technical or quantitative fields can hone their skills while gaining real-world experience solving business problems with analytics tools. This program helps professionals use analytics to outperform the competition, develop data-driven strategies, and learn more about the data analytics industry to manage teams and improve functional performance.
Digital Marketing and Analytics
This online program is created by experts with extensive digital marketing and analytics experience to help professionals learn the fundamentals of the field and effective marketing campaigns. This 12-week ISB course is for professionals who want to hone their skills with the most up-to-date digital marketing strategies and best practices to get the most out of their campaigns or expand their online presence and gain an audience.
This 12-week-long ISB online digital transformation course helps professionals learn about the many elements of digital transformation, including the role of data, innovation, design, and technology. It is intended for professionals who are new to business roles and want to learn about cutting-edge digital technologies and skills to transform daily operations, positively affect their organisation's profit and loss statement (P&L) and outperform the competition.
ISB offers a short online course that teaches professionals how to use lean techniques and the most up-to-date tools and technologies to dive into software project management, reduce project risks, and drive business value. It is highly recommended for professionals who want to learn or improve their IT project management skills to play a key role in their organisation.
Certificate Masters Programme in Management Essentials
ISB's 25-week online course focuses on learning management fundamentals such as leadership, change management, negotiations, team building, project management, and more to prepare you for advanced organisational leadership responsibilities. The program is designed for new or aspiring managers who want to improve their managerial skills to make better decisions, collaborate with multiple stakeholders, and adapt to unexpected risks or changes to lead their organisations to success.
It is an online certification program that guides every stage of the product management life cycle, from development to positioning and pricing, by focusing on the consumer and the product. This 12-week ISB course helps professionals learn the necessary skills of decision-making, planning, execution, and management to strengthen their foundation and achieve a successful career.
Certificate Programme in Healthcare Management
This ISB executive course teaches professionals in-depth knowledge of the healthcare industry, including accounting and finance, process design and analysis, marketing strategies, and strategic management. This 12-week online program benefits medical professionals who want to hone their management skills and advance their career into an administrative role or start their own healthcare business. Professionals in healthcare administration can also benefit from the programme, as it will teach them about the healthcare system through a managerial lens, enabling them to advance in their careers.
Management skills are now required to stay in a leading position and achieve success within and for your organisation. And if you want to improve your management skills, enrol ISB Courses.