Ai Hairstyle Free Online: Have you ever wanted to try a new hairstyle, but you weren't sure if it would look good on you? If so, you're in luck!
Hairstyle AI tools are the latest way to find the perfect hairstyle that suits you.
These tools use AI to analyze your photos and create realistic images of yAi Hairstyle Free Online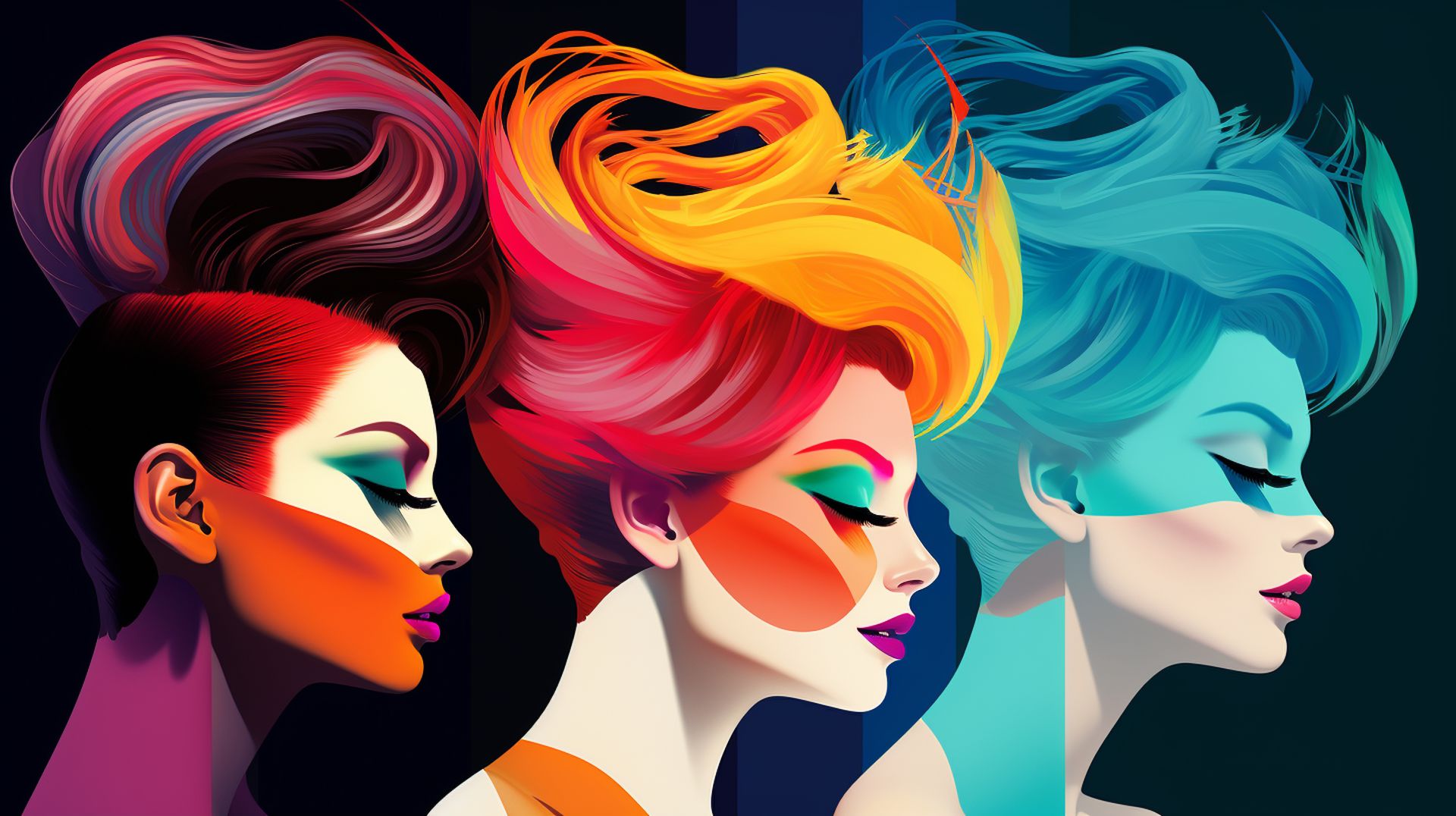 Pondering which tools are these? There are a number of different hairstyle AI tools available. In this article, a list of ai hairstyle free online tools. You can choose any of them.
YouCam Makeup
With over 15 virtual hairstyles to choose from, you can experiment with any of them and see whether they suits you.
The app's sophisticated AI technology allows you to see how the hairstyles will look on your face.
So whether you're looking for a short crop, a bob, or a pixie cut, you find the perfect hairstyle for your face shape and hair type with this tool.
This app is also a great way to visualize how different hair colors would look on you.
If you're not sure where to start, you can browse the app's collection of pre-made looks or create your own custom look.
You can also share your virtual makeovers with friends and family.
Hairstyle Changer
Hairstyle Changer is an AI tool that can change your hairstyle in an instant. It uses advanced deep learning algorithms to create realistic and natural-looking results.
With this tool, you can try out different hairstyles by adjusting hair length, adding bangs, or increasing volume.
It's also a fun way to try out new looks without having to worry about damaging your hair.
Perfect Corp Virtual Hairstyles
It is an AI-powered hairstyle changer that allows you to try on different hairstyles without getting an actual haircut. It is a web-based hairstyle changer that is available to everyone.
Here, you just need to upload a photo of yourself and then experiment with a variety of hairstyles. You can change the length, style, and color of your hair. You can also add bangs or other features.
You can get a good idea of how a particular hairstyle will look if you try it in your real life.
And the best thing is – its interface is great and it produces realistic results.
Hair by AI
Hair by AI is another tool that permits you to try on different hairstyles. It uses your input photos to create realistic and natural-looking images of you with different hairstyles.
It is different from other hairstyle.ai changers in a few ways. First, it doesn't overlay static images or cartoonish filters on your photos. Instead, it uses AI to generate lifelike images that accurately reflect how you would look with the new hairstyle.
Second, its AI doesn't store your original photos. Once the AI has created the images, the original photos are deleted. This means that your photos can't be used for other purposes.
This tool takes into account your facial features, hair type, and personal preferences before producing the results. And this feature helps it to create the most flattering hairstyles for you.
HairstyleAI
This tool offers a wide variety of hairstyles to choose from, including short, long, straight, curly, and everything in between.
To use HairstyleAI, you simply upload a selfie of yourself and then select the hairstyle you want to try on. The AI will then generate a realistic image of you with the new hairstyle. You can also change the hair color, length, and style to see which look suits you the best.
Here are some of its features –
RetouchMe
RetouchMe is a photo editing app that offers many features, including the power to change your hairstyle. The app uses professional Photoshop designers to manually refine your images pixel by pixel, ensuring that you get the highest quality results.
It offers a wide variety of hairstyles to choose from, and you can also customize the hairstyle to fit your face shape and hair type.
Mary Kay Virtual Makeover
Mary Kay is a well-known cosmetics brand that also offers a virtual makeover tool on their website. This tool permits you to try on different makeup, and eyewear too.
To use this tool, you can either upload your photo or use one of their model photos. Once you have uploaded a photo, you can start experimenting with different hairstyles. There are over 35 hairstyles that you can try, including short, long, straight, and curly styles.
You can also change the hair color, add highlights or lowlights, and choose from a variety of different crop styles.
In addition to hairstyles, you can also try on different makeup looks. There are over 100 makeup products to choose from, including lipsticks, eyeshadows, and foundations.
Once you have created a look of your choice, you can save it or share it wherever you wish.
Should you try these Hairstyle changer AI tools?
Whether or not you should use hairstylechangers is a personal decision. There are both pros and cons to using these tools.
Pros
They can be a fun and easy way to try out different hairstyles.
They can help you find the perfect hairstyle for your face.
They can help you save money on haircuts by trying out different hairstyles virtually first.
Cons
The results may not be accurate, depending on the quality of the tool and the photo you use.
They may not be able to take into account your hair's texture or density.
They may not be able to give you an accurate idea of how the hairstyle will look in real life.
Consider all these pros and cons and then decide whether you should try these tools.
What are the things to consider before using any AI hairstyle change?
Here are some things –
The quality of the tool
Some hairstylechangers are more accurate than others. Do some research to find a tool that has good reviews.
The photo you use
The better the quality of your photo, the more accurate the results will be. Use a photo that is well-lit and shows your hair from all angles.
Your expectations
Be realistic about what these tools can do. They can give you a general idea of how a hairstyle will look on you, but they can't guarantee that the results will be perfect.