What Is Hypnogram XYZ?
Technology is one of the best gifts to humankind that has changed our life. Some innovations are beyond our imagination, and one such is to generate illustrations from the text.
Yes, today, it is possible to get a picture designed by AI based on the text and keywords entered by you. Hypnogram image generator is one tool that makes it possible to create the best artwork based on your prompt.
There are other tools in the market but have limited features or need to pay for them. The free version of Hypnogram is equally helpful and has all the essential features that help users get different illustrations.
So, let's look at how Hypnogram XYZ works and the benefits of using the tool.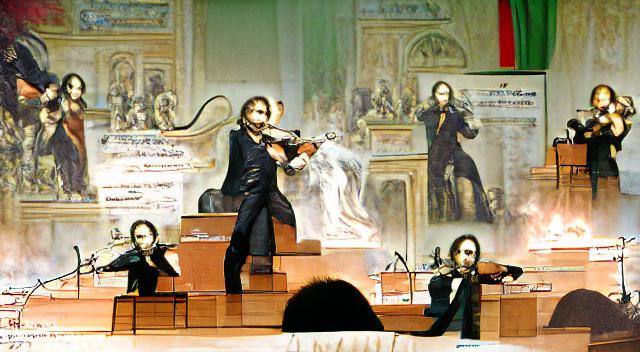 1. What is a Hypnogram image generator?
Hypnogram XYZ is a tool that works with AI algorithms and helps generate illustrators based on the text entered by the user.
The user's clarification and keywords will be processed and based on that; illustrators are created. The tool is quite simple to use, but the user must be specific and use the keywords that specify the subject to get the perfect image.
Hypnogram XYZ is compatible with all devices and can work with PC, tablet, android, iOS, and all. So, if you are looking to generate images for your artwork or some other purpose, go for a hypnogram.
Users even can get the high-resolution image, but it needs to get the paid version. Users must use physical scenes instead of abstract to get an accurate picture.
2. How to create an image with a Hypnogram XYZ?
If you, too, are looking to create an image using a hypnogram on any of the devices, follow the below gives steps:
First, visit the site https://hypnogram.xyz/ through any browser. (It works with both PC and smartphones).
Next, make sure to register with a hypnogram using signup or Google. Everyone must log in with their credentials to generate images.
Next, write the text for the image, and it can be prompts of any famous artist, physical scenes, or any keywords. Users can enter 73 characters as a phrase to generate an image.
Next, click on "Generate" to get the image. It will take 1 minute to complete the processing and get the picture.
Users can download images generated through the tool and thus create their collection.
3. How are images created with a hypnogram?
Everyone can't understand technology's working, and the same is with hypnogram. Yes, you can create an image just with the user's phrases, keywords, or prompts.
The tool uses AI technology to generate the image, and it all works based on the algorithm.
The whole logic behind the generation of ideas depends on this AI algorithm and thus help come up with some good work.
So, everyone can generate a Hypnogram AI image using the tool and download it to make their collection or in the projects. The illustrators generated by the hypnogram is quite good and impressive.
The AI technology needs 1 to 2 minutes to generate an image and help users get work done on time.
4. Why Hypnogram XYZ is not working?
There are many times when users complain that https://hypnogram.xyz/ is not working. So, if you are trying to use the tool for the first time, check out the below-mentioned cases is the hypnogram is not working:
First, every user must log in to generate an image from the prompt. It might feel that tool is not working, but make sure to log in or signup with a hypnogram.
There are times when servers are down due to traffic, so it takes time to get the image. So, please keep patience as it might take even 1-2 minutes to generate the image.
A hypnogram won't work if you are trying to generate a high-resolution image without any credit. So, get credits by making payment and generating a high-resolution image.
Make sure your internet is working as many times as possible it is down, and user's think it is not working.
Features
The tool helps create images based on the prompt and text entered by the user.
It is free to use, and the paid version is also quite affordable.
Images can be downloaded using a Hypnogram XYZ, and there is no limitation on the number of creating images or downloading them.
Styles, keywords, physical scenes help to generate the illustrators accordingly.
High-resolution images of 800 x 800 pixels or 416 x 416 can be created with the tool.
FAQs
How to generate high-resolution images?
On the toggle button and get credits to generate high-resolution images. It requires 25 credits to generate a high-resolution image of 800 or 416 pixels. The payment can be done through credit cards and thus get credit to create high-resolution images.
Is hypnogram image generator free to use?
Yes, a hypnogram is available with both free and paid versions. One who is willing to get a high-resolution image must go for the paid version, but if you are trying to get some illustrations for personal use, the free version works well.
Can I download the image through a hypnogram?
Hypnogram allows downloading the image generated by the text. There is no limitation on the number of images you can download and thus create your collection.
Is hypnogram safe?
Yes, a hypnogram is safe, and there are no reviews that show it has any problem. Still, the low online presence creates doubts, so be careful while using the tool.
Conclusion
In all, Hypnogram AI image helps create an illustration from the text and keywords entered by the user. The tool is equipped with AI algorithms that make it possible to create the image and thus create our collections of artworks to use further. The tool is available both as the free and paid version to get it according to their requirements.
The low online presence and lack of reviews create doubts regarding the tool. So, check out the tool thoroughly and thus create an AI image using a Hypnogram XYZ.