Do Revenge: This movie was released on Friday, September 16th, 2022, on Netflix. It is an American black comedy/revenge drama movie. Are you considering watching it? Well, I understand, but before watching and giving this movie your two hours, know what it is about and do revenge review.
Let's begin with the summary of the Do Revenge
There is a high school student named Drea who almost had a perfect life, friends, parties, and a handsome boyfriend (the most popular guy in the high school). His name is Max. The movie starts with her explanation of her life and a party at her friend's house. She sent her boyfriend a sexy video of hers, and then he leaked that video to everyone. She was kinda destroyed by this leaked video, maybe because of embarrassment. Then after the summer break, Drea meets a new girl named Eleanor, who was played by Maya Hawk.
After this, the movie was about two strangers on the same train. Eleanor agrees to help Drea to take down Max, and Drea agrees to take down Carissa. Their Revenge doesn't really go as they have planned it. The twist in the movie comes when it is shown that Eleanor is not as innocent as she seems, and Carissa is not the person who ruined her life. Drea was the one who did it, and she even doesn't remember any of this stuff. And the ending was so dull.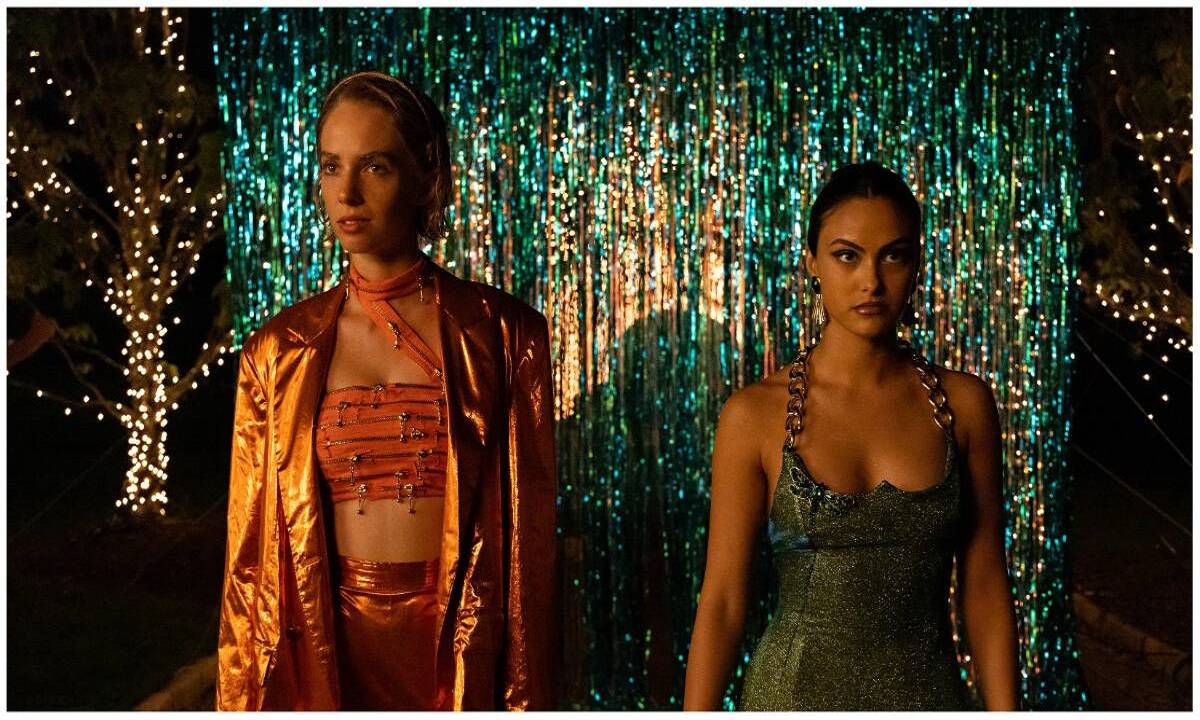 Some basic things you need to know about Do Revenge-
The Hindi dubbing of this picture is fantastic, and you have to spend almost two hours watching it. But if you are from a conservative family, you need to avoid watching it with your parents. Why? Because it is based on teen drama, which ultimately means that you will encounter romance in the movie.
Does "Do Revenge" deserve your precious time?
It's boring and proper time waste. The name indicates that the movie is about Revenge, but you won't find any thrilling violent revenge. You will only find the old drama of teen drama movies that you've previously watched on Netflix.
The movie's screenplay is dull and will bore you a lot in two hours. Even a part of the audience is unable to watch it for two hours because of its boringness. You might also find the conversation between characters annoying.
But if you have never watched any teen drama before, this movie may interest you.
Want to know the movie's rating – well, at present, it is rated ⅘ on Netflix. But if you find the reviews on google and youtube, you will get mixed reviews. Many people have suggested that you should not watch it if you often watch teen dramas on Netflix.
Now, the choice is yours, whether you want to watch the teen drama or not.
Conclusion
I've detailed the Do Revenge review and summary; I hope it helped you decide whether you want to watch it or not.
Frequently Asked Questions
Where did they film do revenge?
Miami
Who is the editor of Do Revenge?
Lori Ball
Who is the director of Do Revenge?
Jennifer kaytlin Robinson